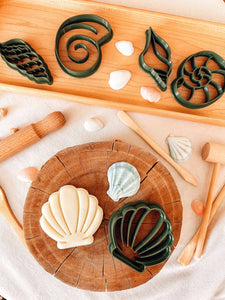 Made from: All cutters are ethically made from starch raw materials which are eco-friendly and 100% biodegradable. All cutters are made with non-toxic materials and are food safe.
How to clean: Store out of direct sunlight, or high temperature areas. DO NOT put in dishwasher. Wash with cold water
Durability: To prolong the life of your biodegradable ECO-Cutters avoid leaving them in direct sunlight or moisture.
These cutters can be used with clay, playdough, as a cookie cutter or even in sand.
Recommended age: 3 years +